2017 AGM & Leaders in business panel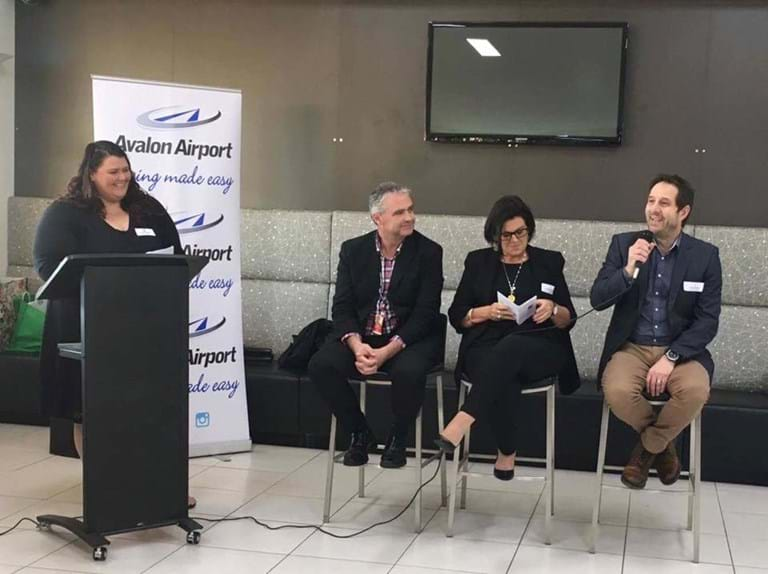 A huge thank you to everyone who attended our AGM/Leaders In Business Panel at Avalon Airport, LCCI really appreciates the wonderful hosts that Avalon Airport are, Justin, Terry, and Jeremy and their team do a fantastic job! Thank you for having us!
The feedback on our panel has been amazing, with many members offering to be future panelists.
Thank you so much to Peter from Runway, Jo from Ray White and Justin from Avalon Airport for giving us their time and letting us pick their brains. All of our panelists were a wealth of information, and we all took away some brilliant tips that we can implement in our own organisations.
Another thank you to Mr Greg Medwell for being MC and running the official part of our AGM
Congratulations to our incoming committee:
President- Karen Madden
Vice President- Nicole Makin-Doherty
Secretary- Tricia Peart and Jenny Medwell
Treasurer- Phil Proctor
General- Jodie Howell, Sean Battye, Allen Sullivan & Kate Kroeger
And a huge thank you from all Committee and members to our outgoing committee, Brett Richie, Leanne Nelson, and Damien Foster on a fantastic few years of service, dedication, and support
We look forward to another fantastic year ahead, and the continued support of our membership!
As Karen said last night in her acceptance speech, the Chamber is here to be a voice for local Lara businesses, so please give us your feedback, tips, ideas, and keep the lines of communication open so we can represent you!