November 2017- Community networking breakfast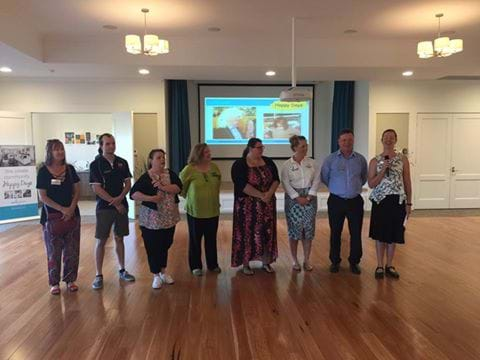 It was fantastic to be invited to Ingenia Lifestyles Lara for our Community Network Breakfast. Chamber members were joined by local community groups and our newly elected councillors Anthony Aitken and Kylie Gryzbeck.
Breakfast was beautifully catered for by Millars and guests had the opportunity to hear from two Ingenia residents about their experience in Lara Lifestyle. Karen Madden (president) introduced the 2017 Chamber committee and gave attendees a short overview of the goals of the committee for the coming year.
COMMUNICATE- we aim to keep members more informed about regional developments and encourage feedback and contributions from all our members. We want to hear your ideas for 2018 to make Chamber better.
PROMOTE - in conjunction with You Yangs regional Tourism, Lara Sporting Club and all our community and business partners we aim to promote Lara with a new campaign ....BuyPlayStayLara!
DEVELOP - We plan to offer business workshops, business panels and more networking events to support you and help your business grow.
2017 Chamber of Commerce & Industry Inc committee (left to right)
Jenny, Sean, Jodie, Tricia, Nicole, Kate, Phil, Karen